The annoying search is officially over.
Killer Lashes- Finding the right mascara is like finding the perfect match on Tinder….It can be daunting, to say the least. Thankfully, I've tried a shit-ton of formulas in my many years of being obsessed with makeup, and I've officially narrowed down the pool for you, so you can avoid wasting your money on another fail.
Below, the 16 best, most-beloved mascaras on the market, courtesy of my own experience and the help of celebrity makeup artist Jamie Dorman. These formulas lengthen, volumize, curl, and thicken, so you can find the very best one for you without any regrets. If only dating were that easy, amiright.
1
the best mascara that doesn't smudge or flake:
Nars Climax Mascara
This mascara is my absolute go-to—I literally wear it everyday. The full wand has ribbed bristles that coat every single one of my lashes, giving them a really realistic lift and curl without clumps. I can wear it through a full day of work (or a full night out), and I never end up with flakes or smudges under my eyes.
2
the best mascara for a custom finish:
L'Oréal Paris Voluminous Lash Paradise Washable Mascara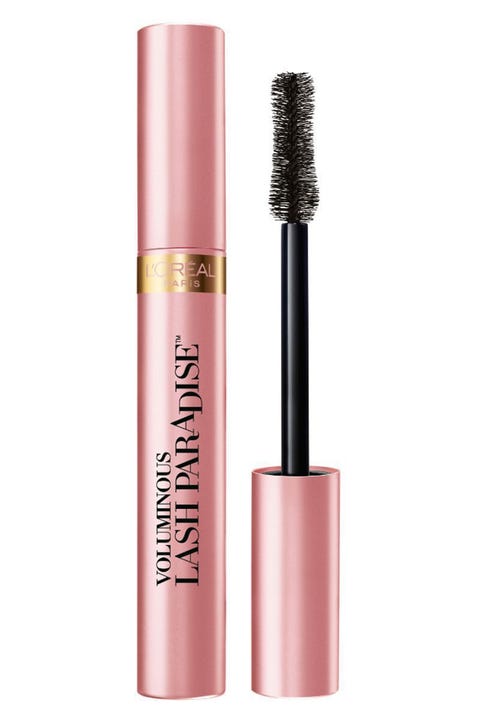 According to Dorman, a wand with an hourglass shape is perfect for customizing how much product you want to apply. The longer bristles on the ends deposit more pigment onto the lash, while the smaller bristles deposit less. Basically, you'll be able to create any lash look, from the seriously dramatic to the very chill, depending on how you hold your brush.
3
the best mascara for a no-makeup makeup look:
Glossier Lash Slick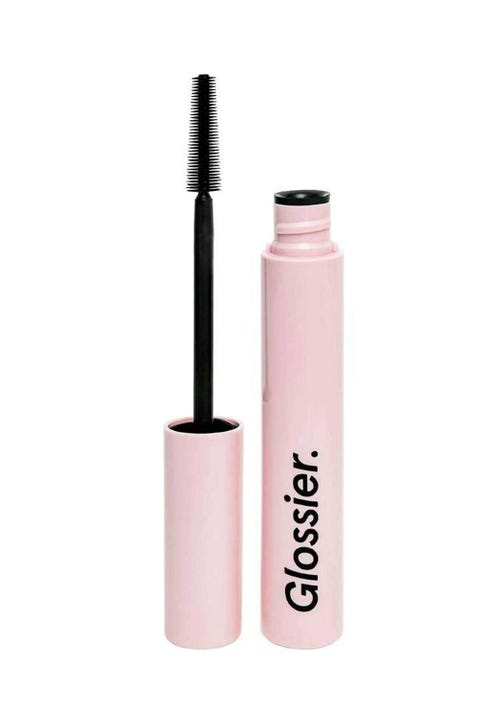 You need this mascara for those days when you want to look awake but definitely not overdone. The subtle formula lengthens and separates without adding any unnatural volume or clumping, so your lashes look just like your lashes…but better.
4
the best mascara for major volume:
Lancôme Monsieur Big Mascara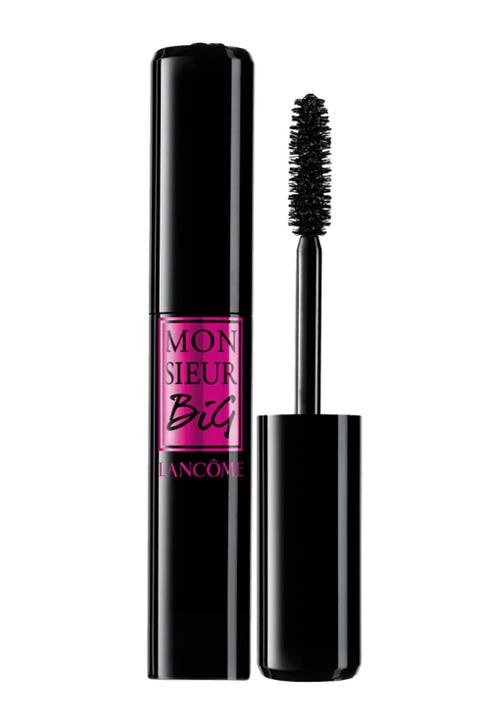 My makeup-obsessed friend swears by this mascara, and for good reason: The super-voluminous formula amps up her lashes without smearing onto her hooded eyelids throughout the day. The fat brush also makes it easy to load on the pigments, yet its tightly packed bristles help comb out clumps before they happen. Basically, it's a game changer.
5
the best mascara that feels lightweight:
Benefit Cosmetics BadGal Bang! Volumizing Mascara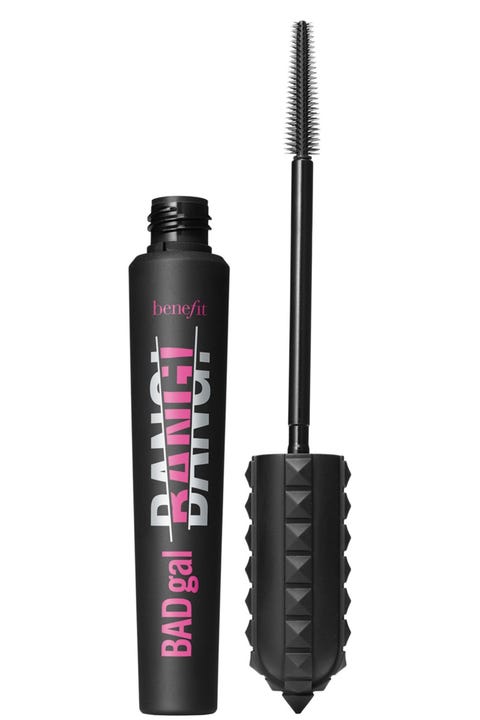 One swipe of this long-wear mascara (it's supposed to last 36 hours, but hell no; wash your face!) will make your lashes look instantly voluminous and long AF. And if you hate the feeling of thick, heavy mascara, don't worry—this formula uses incredibly light particles (derived from ~space~ technology) that feel like nothing on your lashes. Really.
6
the best mascara for thicker lashes:
Tarte Maneater Voluptuous Mascara
This lengthening, curling, and volumizing mascara has a soft-flex brush (translation: Its bristles are super wiggly, which helps them slide around your lashes), along with an ultra-dark jet-black finish. The result? Thick, smokey lashes that almost demand a sultry, movie-level squint.
7
the best mascara for diy lash extensions:
Covergirl Clump Crusher Extensions Mascara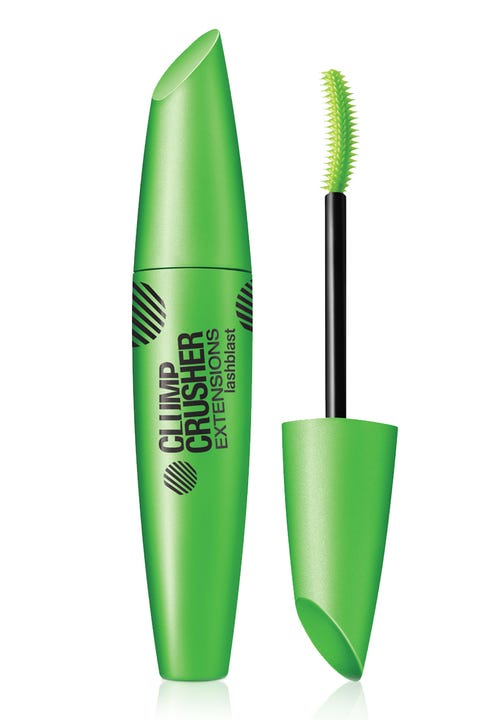 Want to look like you have lash extensions without dealing with any of the upkeep? Meet your new fav mascara. Its curved brush cups your lashes to lightly curl them while building volume and length. This mascara is also meant to be layered, so you can really wriggle it on without worrying about clumps.
8
the best mascara for super-thick lashes:
Urban Decay Perversion Mascara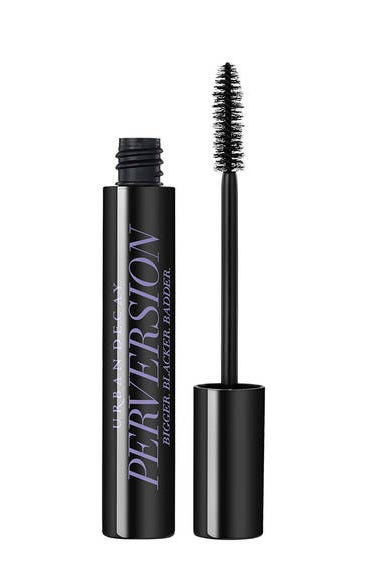 The bristles on this mascara are twisted, meaning they latch on to each and every lash to separate and define them. The result? Big-ass lashes—i.e., longer and thicker with more intense definition, as if you're wearing a set of falsies.
the best mascara for short eyelashes:
IT Cosmetics Superhero Elastic Stretch Volumizing Mascara
This mascara is kind of insane. The formula contains peptides and proteins to make your lashes stronger over time, along with lash-lifting polymers to help thicken them as soon as you swipe it on. According to Dorman, the wand is also great if your lashes are a bit short, since its bristles are short and densely packed bristles. "You can get close to the root of the lash without smudging the eyelid," she says.
10
the best mascara for sparse lashes:
Pixi by Petra Lash Lift 188
If this dual-chamber mascara looks intense, it's because it is—in the best of ways. Unscrew the middle of the wand, and you've got a volumizing brush for your top lashes. Then unscrew just the top of the bottle, and you'll find a skinny precision spoolie that's perfect for grabbing onto all the itty-bitty lashes the first brush couldn't reach.
11
the best mascara that doesn't budge:
Stowaway Waterproof Lengthening Mascara
stowawaycosmetics.com
$9.00
If you're someone who likes to shape your lashes with an eyelash curler, you'll love how this thin formula locks your hairs in place and doesn't weigh them down. It's so good, we even have an article devoted to it. And don't worry—although the tube might be half the size of a normal mascara, it'll last you up to three months of daily use.
12
the best mascara that thickens lashes:
Grande Cosmetics Grande Mascara
With strengthening peptides, moisturizing panthenol, and special waxes and emollients that help seal in moisture, this mascara's formula delivers a clump-free application that will leave your lashes looking insanely thick and glossy.